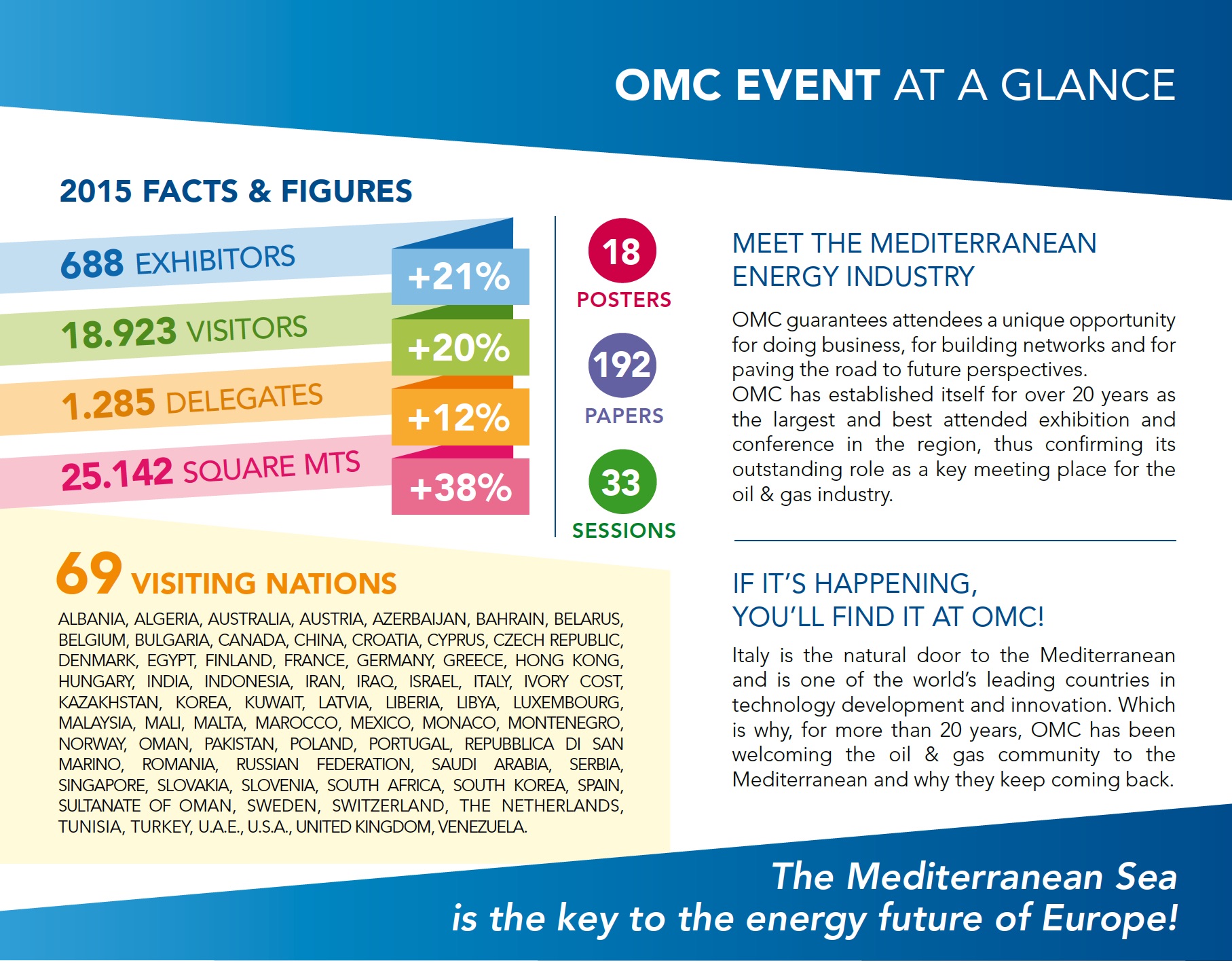 Visiting OMC 2017 Exhibition is free of charge and is open to all interested professionals, please register by filling the visitor registration form in at the below link.
You will receive an email containing a link to download your entrance badge: print it and show it at the entrance, you'll get immediate access without queuing!
We remind that visiting the exhibition does not allow to attend the conference. For attending the conference please refer to the Conference Registration information or contact conference@omc.it
Under 18 are not admitted within the exhibiting & conference area.