International participation at OMC 2019 Opening Session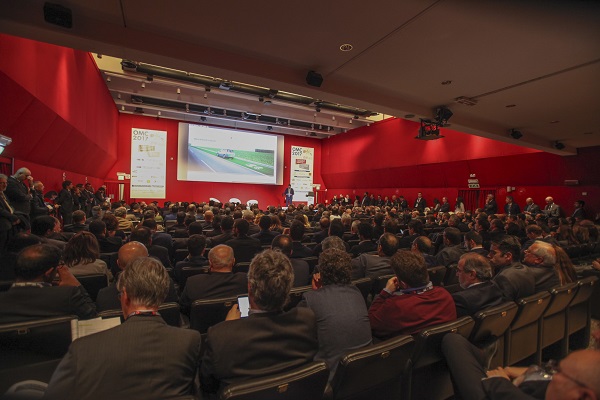 INTERNATIONAL PARTICIPATION FOR THE OPENING OF OMC2019
WE WILL TALK ABOUT:
MEDITERRANEAN 'BRIDGE' BETWEEN PRODUCING COUNTRIES AND EUROPE
ALTERNATIVE SOURCES FOR THE DEVELOPMENT OF AFRICAN COUNTRIES
CONTRAST TO CLIMATE CHANGE
Ravenna, 17 December 2018 - An international parterre will open on Wednesday, March 27, 2019, in Ravenna, the XIV edition of the Offshore Mediterranean Conference (OMC2019). The theme of this edition is 'Expanding the Mediterranean Energy Sector: Fueling Regional Growth'.
In addition to the confirmed national presences, OMC2019 will host Tarek El Molla (Minister of Petroleum of Egypt), George Stathakis (Minister of Energy of Greece), Ignasius Jonan (Minister of Energy of Indonesia), Pratima Rangarajan (AD OGCI Climate Investments) and Simon Flowers (CEO Wood Mackenzie). These adhesions confirm the strong interest of the international energy world for the appointment with OMC2019.
"On one hand - comments Enzo Titone, chairman of OMC2019 - producing countries should be offered the possibility of a sustainable development and improvement of the life conditions of the population, using not only hydrocarbon discoveries but also taking advantage of the richness of available renewable sources. On the other hand there is Europe, a major energy consumer and committed to diversifying the sources of energy supply".
Simon Flowers (CEO Wood Mackenzie) will outline the world scenario of future energy needs, while Pratima Rangarajan (AD OGCI Climate Investments) will make a major contribution to the strategies aimed at limiting green house gas emissions into the atmosphere.
In addition to the guests, the great interest of the oil & gas world for OMC2019 is confirmed also by the fact that 90% of the exhibition spaces has already been sold out.
Press Office
M. Vittoria Venturelli
Ph. + 39 335 6194107
press@omc.it