THE OMC STAGE IS READY FOR YOU!
TECH TALKS PROGRAMME
Free admission for OMC registered attendees.
Location: Tech Talks Zone – Hall 4
Wednesday 27th March 2019
H 11,30 – 13,00

The giants of Ravenna
Development of offshore wind farms in the Adriatic Sea - AGNES
For information please contact:
QINT'X
Eng. Alberto Bernabini
Tel. +39 335 6149989
E-Mail: a.bernabini@qintx.com
Wednesday 27th March 2019
H 14,00 – 15,30

Offshore risk management: excellence achievement using new methods and technologies within a barrier based management system and a holistic approach
Quantitative risk assessment and barrier failure analysis are the key elements of a solid process safety culture and strategy. This Techtalk describes the use of modern methods and tools in the field of functional safety and alarm management, F&G mapping in 2D/3D, advanced training including virtual, augmented and immersive reality solutions to maintain an acceptable risk level and a proper safety level.
For information please contact:
TECSA
Tel. +39 0233910484
E-Mail: tecsa@tecsasrl.it
Wednesday 27th March 2019
H 16,00 – 16,30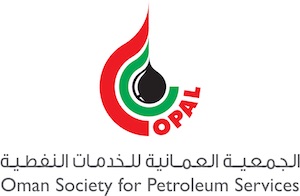 ROLE OF OIL & GAS ASSOCIATION (OPAL) IN SUPPORTING BUSINESS ENTERPRISES WITHIN OMAN
OPAL- Oman Society for Petroleum Services was the first oil and gas society in the Sultanate of Oman. It's a non-profit organisation and Oman's only Oil & Gas forum. It aims to provide a single umbrella body to agree and promote standards of work competence and professionalism, with the vision of raising the standards of the Oman Petroleum Industry to become world class, internationally competitive, and optimize industries resources. OPAL aspires to be foremost facilitating body to align Stakeholders objectives, moderate and address common challenges for the benefit of it members.
Presenter Name: Mr. Musallam Al Mandhari – CEO
For information please contact:
OPAL- Oman Society for Petroleum Services
Mr. Ebrahim Taher
Contact Details: musallam.mandhry@opaloman.org / musallam.mandhry@gmail.com
Phone Number: +968 99329743
Wednesday 27th March 2019
H 16,30 – 17,00

Investment Opportunities in the Sultanate Oil & Gas sector
There are vast profitable and sustainable investment opportunities within the Sultanate of Oman oil and gas sector. The presentation will showcase some potential investment opportunities based on the Petroleum Development Oman LLC future supply chain demands. It will also include some key business benefits and enablers to localize manufacturing and services product line in the sultanate.
For information please contact:
PETROLEUM DEVELOPMENT OMAN
Mr. Bader Al Abri - ICV Manger
Contact Details: BadarAbri@pdo.co.om
Phone Number: +968 99102107
Wednesday 27th March 2019
H 16,45 – 17,30
Connect to Oman's Oil & Gas Procurement Action
This presentation introduces The Sultanate of Oman's Joint Supplier Registration System (JSRS) – The Supplier Certification System for the Oil & Gas Industry initiated by the Oman Ministry of Oil & Gas. The JSRS is an online, single window, mandatory supplier registration and certification system hosted on www.businessgateways.com consisting of thousands of national and international suppliers. The presentation gives an overview of Oman's Oil & Gas Industry, ongoing projects of its key Operators and outlines detailed process for suppliers to obtain the JSRS Certification and qualify to participate in Oman's Oil & Gas procurement opportunities.
For information please contact:
Sanjiv Padman
Tel: +968 24166100
Email: sanjiv@businessgateways.com
Thursday 28th March 2019
H 09,30 – 11,00
From Digital Twin and Construction to Cyber Security. Are you ready for this journey?

ANIMP's SIM (Systems & Information Management) Section Presentation
The Digital Twin is a reality for the E.P.C. & O.O. including Commissioning and Maintenance phases. Speakers will explain the benefits with their applications.
Digitalization also requires an adequate cyber security strategy.
Speakers will analyse how companies should proactively improve the resilience of their plants and protect their critical assets.
AGENDA
9:15 Welcome and registration
9:30 Opening address R. Borelli – ANIMP SIM Section Delegate
9:40 Digital Twin – A. Crippa – AVEVA; G. Ricozzi – CADMATIC
What Digital Twin means and its benefits

Digital Twin as a bridge between engineering, construction and operation

The correct approach to Digital Twin through the management of the 3D
10.20 Cyber Security – F. Baroncini – ERREVI SYSTEM; P. Muzzio – ACCENTURE
Understand the threats through the latest cyber-attacks

Set up the security strategy and design resilient enterprises and plants

CyberSOC's implementation for continuous monitoring and response
For information please contact:
ANIMP
Tel. +39 02 67100740
E-Mail: beatrice.lestani@animp.it
Thursday 28th March 2019
H 11,30 – 13,00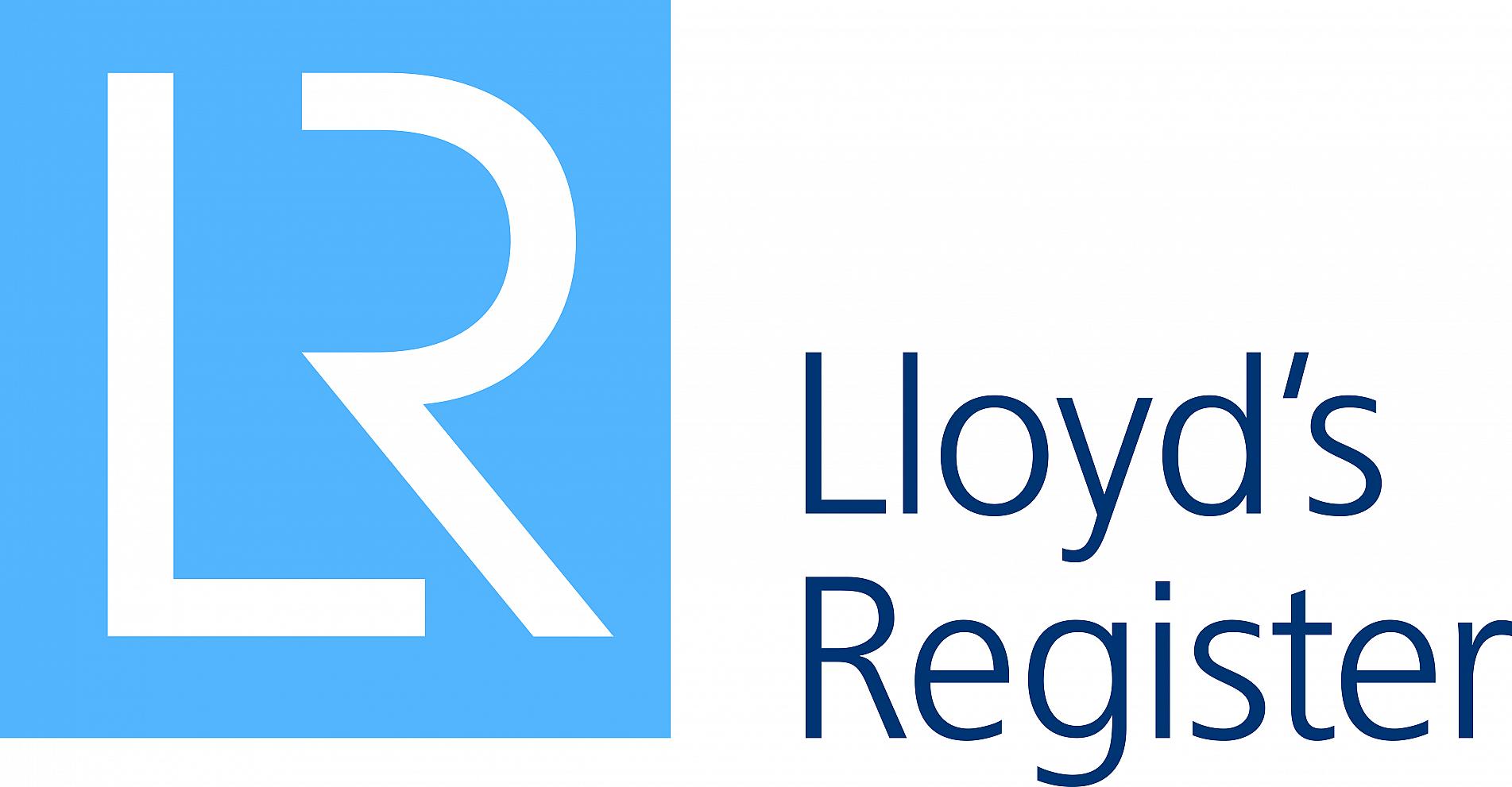 Lloyd's Register: innovation for the future
Offshore Oil and Gas Safety Regulations & Certification - Maximising Value From Regulatory Compliance
How regulatory compliance process can improve asset integrity and supply chain assurance
Additive Manufacturing Metal Components Certification
The current time is also referred to as the 4th Industrial revolution or Industry 4.0. This era is being determined by the transformation to digital but also the cross over between the digital and physical environment. One of the pillars of change is being considered to be Additive Manufacturing or digital manufacturing. The potential of this new technology goes beyond the disruption of manufacturing but could severely impact the global macro-economic and with it the trade between countries. As part of the adaptation of new technologies the safety, security and reliability are being questioned. Still independent certification can play a major role in adaptation and scaling of new technologies. Also within the new to be set up Additive Manufacturing supply chain, certification will play it's part and deliver the assurance.
Earthquake Risk Assessment and Risk Management
Rapid and effective identification of the applicable solutions for retrofitting an existing industrial/civil asset and for integrating safety/emergency procedures. The service is carried out through a New Strategic Risk Model based on the assessment of existing structures/equipment/procedure and it allows to define the most suitable strategy for risk mitigation according to the needs for people safety, environment protection and business continuity.
For information please contact:
LLOYD'S REGISTER
Chiara Azzolini
Tel. +39 010 8598628
E-mail: chiara.azzolini@lr.org
Thursday 28th March 2019
H 14,00 – 15,30
The first years of implementation of offshore directive in Italy
In 2015, Italy transposed the Directive 2013/30/EU on safety of offshore oil and gas operations in the upstream industry. By 19 July 2019 the European Commission shall assess the experience of implementing the Directive, analyse possible proposals for revision and report the finding to the European Parliament and Council. In the meantime the EU evaluation process is underway, the event offers the possibility to debate about the efforts and the experiences of the first years of implementation of Offshore Directive in Italy.
(this presentation will be in Italian language only)
For information please contact:
DIRECTORATE GENERAL OF MINING AND ENERGY ACTIVITIES, NATIONAL MINING OFFICE FOR HYDROCARBON AND GEORESOURCES - ITALIAN MINISTRY OF ECONOMIC DEVELOPMENT
E-mail: roberto.cianella@mise.gov.it
Thursday 28th March 2019
H 16,00 – 17,30

TEMPA ROSSA 4.0 - SPOTLIGHT ON ROBOTICS AND DIGITAL TRANSFORMATION
Investing in new digital technology solutions is the key to improve safety and efficiency of the Oil & Gas operations, also considering positive effects in terms of environmental protection. Focus on the experience in Tempa Rossa oilfield.
For information please contact:
Valentina Roticiani
E-mail: valentina.roticiani@total.com
Friday 29th March 2019
H 09,00 – 10,30
The future of offshore platforms: decommissioning and blue economy
This seminar is a follow-up of the OMC 2017 event dedicated to the "Future of the platforms". Objective of this session is to provide a summary update of the activities carried out by the Forum of the "Future of the Platforms" launched at the OMC 2017, as well as to present international and national regulatory frameworks and technological development on repurposing trends.
For information please contact:
DIRECTORATE GENERAL OF MINING AND ENERGY ACTIVITIES, NATIONAL MINING OFFICE FOR HYDROCARBON AND GEORESOURCES - ITALIAN MINISTRY OF ECONOMIC DEVELOPMENT
E-mail: silvia.grandi@mise.gov.it
Friday 29th March 2019
H 11,30 – 13,00
Meet IT UP. ENERGIA NAZIONALE, THE ITALIAN UPSTREAM IS NOT DEAD.

Is it possible to imagine a credible sustainable energy mix without O&G?
The debate on energy transition process needs the voice of upstream industry, to underline the role of Oil and Gas towards a sustainable development from a legal, economic and political perspective. Energia Nazionale will open the debate and launch its initiatives, discussing with Government and Parliament representatives, journalists, experts, stakeholders and operators.
For information please contact:
ENERGIA NAZIONALE
Tel. +39 066754505
E-mail: perlenergianazionale@gmail.com