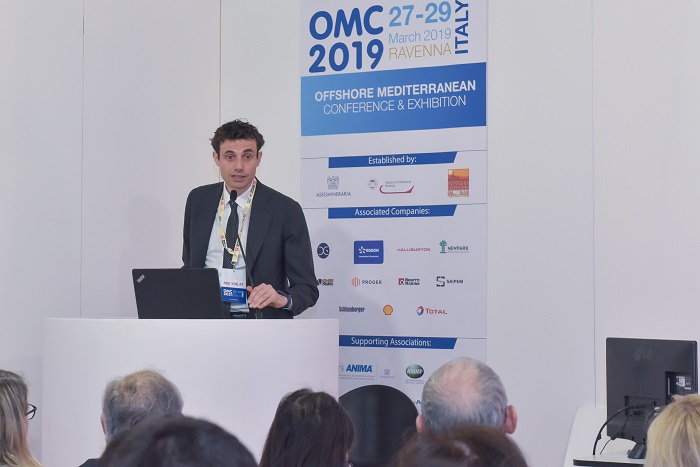 Press Release
OMC: THE 2019 EDITION DRAWS TO A CLOSE WITH THE RECORD-BREAKING NUMBER OF 23,400 GUESTS
THE MEETINGS BETWEEN EXHIBITORS AND VISITORS WERE HIGHLY SUCCESSFUL.
THE UNDERSECRETARY CRIPPA ANNOUNCES INCENTIVES FOR RENEWABLE ENERGY
Ravenna, 29 March - The 2019 OMC Conference drew to a close with the record-breaking number of 23,400 visitors who attended this international event centred on energy. The event has been held in Ravenna since 1993.
"As organisers, we are very pleased with the outcome of this edition, both for the participation of 600 exhibiting companies and for the large number of visitors. But we were mostly pleased with the quality of relationships established between visitors and exhibitors, which hold the promise of continuous relations over time," says Enzo Titone, Chairman of OMC 2019.
Titone also says that Davide Crippa, the Undersecretary for Economic Development, who attended the event's final day, "had the opportunity to personally witness the importance of the energy sector. It is no mere chance that, during his speech at one of the panels, he said that oil and gas companies will have a role in the future in preparing young people who will then work in the field of energy from renewable sources. Hence, the oil and gas industry must remain vital and dynamic in view of the transition to renewables. This is why we no longer speak of oil and gas companies but rather of companies in the energy sector".
The Undersecretary Crippa says, "the specialised companies that attended the OMC possess the strategic know-how required to produce infrastructures for marine wind power." Particular emphasis is placed on the use of LNG, "The objective is to create infrastructures, especially small and medium deposits, to be able to face the competition of Northern Europe. Important projects need to be supported in Sardinia and in the Adriatic. Crippa announced that "the Government will provide incentives for the development of energy from renewable sources."